Posts Tagged 'jordan'
Outside of treating other people right and doing your weekly/daily chores, we don't have many rules in our house. Respect for each other, respect for your self, respect for your home. Those seem to cover most situations.
Bedtimes, meal times, and curfews change almost daily, but one rule we do follow [and this could easily fall under "respect for yourself"] is that the kids must read before they mess with anything electronic. We're pretty lax as far as TV is concerned, but games, computers, and iPods are pretty strictly enforced.  That's not always easy with all of it being so portable, but we try.  The biggest challenge is Ravynn's Nook since it's a book and games all at the same time. At least she's my most interested reader, so chances are good.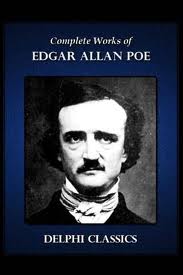 Currently, Ravynn is reading through the works of Edgar Allen Poe, starting with his poems. After every one, we talk about it – the story of it and if she liked it.  She's started rolling her eyes, "it's about some girl he's in love with."  I think she feels bad for him.
Whisper is preparing for her first book report. The book she chose is "Edgar and Ellen: Under Ground."  Quite honestly, I'm surprised her teacher approved it as it's well below her reading level. That may encourage her as she can read it quickly and not worry about missing anything while finishing by her due date.  They're also reading another novel in class, so less chance for confusion.
Alek is taking a break from books because his schedule just doesn't accommodate it.  I know. I said it was a rule, but even with 20+ hours of dance each week, he's carrying a 4.01 GPA. When he's off to Houston, I'll be sure to set him up with several books for his flight and any layovers.
Jordan is between books also, but he's working through a college prep list, so I suspect he needs me to dive into the boxes in the garage to find one of the books we already have.  Guess mama has a project.
Trying to set a good example, I'm attempting to read more myself. One of the 101 in 1001 Goals is to read the "Modern Library Top 100".
Now, where to start??
Welcome back to our home. While last week we showed you the initial entry way to our home, this week we will journey down 'the hall' to the kids' rooms. Next week, Eric's and my bedroom will be featured.
Back on track. Scheduled and everything 🙂
WEEK 8, YEAR 1
---
Hot, but pretty.  June 30, 2012. 
---
Sunday, Jordan and I went over to Edgewood Country Club for their Walking Man/Fourth of July celebration. He was very patient while I took his picture. Love the hair!
---
Too hot for anything. Really temps nearing 102 with no real rain for days 🙁 Staying inside watching Heroes.
---
STILL too hot. Sitting in front of a fan, feet up, sipping iced tea, and working on upcoming blog posts. Not so much beating the heat, but functioning in spite of it.
---
Our friend Tim has a sick little girl who is facing some special challenges today. We lit a candle for her.
---
Dear Leinenkugel family. I love you.
---
The girls are home!!  And are very happy about it. Almost as happy as mama.
I grew up in an extended family: mother, father, me, two sisters, my father's father, and my mother's sister.  Grandpa lived with my parents before I was born and that didn't change after we girls came along.  My mother's sister had always lived with their mother and, when my grandmother died, my father invited my aunt to live with us.  It wasn't a big house and it was full to the brim with people: four adults, three kids. 
As I grew up there weren't many opportunities for me to be alone.  I shared a room with my two sisters until my dad built a second floor when I was 16 and we each got our own rooms.  My mother didn't work after I was born, so I expected her to be home.  Most of the time she was.  When I was very young, obviously I couldn't stay alone.  When I became older and was old enough to be at home without my mother, my Grandfather was sick and it wasn't advisable for me to be home without her.  My Grandfather passed when I was 13 and in the 8th grade and I was suddenly able to be home 'alone', but alone is hard to come by when you're part of a family of seven. Most likely someone will always be at home with you or will be coming home shortly.
In college I most always had a roommate, but if they were out, I could be found in the lobby watching TV or talking to whoever was around.
When Eric and I got married and there were only two of us to fill our home, it was much easier to be alone and I resisted it.  I'd go to the grocery with him.  We worked together, so we kept the same hours.  After the kids started coming and our two grew to three, then four, then five, and finally six, it was difficult to find time alone. I like it that way.
I like it a lot.
Unfortunately as the kids get older, they have more opportunities to try new things.  Well, the opportunities are good, but the time away from home is difficult.  Alek spent three weeks at the Houston Ballet in a summer intensive program.  That was hard for me and I only stopped fussing when he was only three days shy of coming back.  During that time, Eric's mom invited the girls to come up and spend a week with her.  Now, I never had the opportunity to "spend a week with Grandma."  She lived right across the street, so that would have been silly.  All of my family [mostly] was in town, so we didn't run off visiting.  I just don't get it.  But the kids enjoy it, so we send them.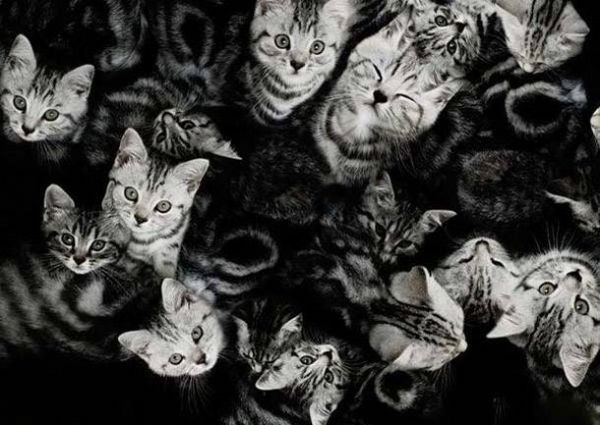 One of my friends at work asked me, while I was experiencing life as the mother of one, how I was feeling about my empty nest.  I disliked it.  My boss overheard and reminded me that in two years, I'd have one heading off to college.  You can imagine the look he got.  But even I had to admit I can see the nervous breakdown coming.  I suggest I start hoarding litter boxes now for when I become the crazy cat lady.
But, other than the boys making a quick trip to Grandma's and maybe Jordan heading to Pittsburgh for a stint in manual labor/babysitting, we're all home for the rest of the season.  I think I'll be okay.
It reminds me though, that Goths are supposed to be morose and sad and resist human interaction.  Not this one.
don't ever change
That advice is easier to give than it is to receive.
Ask any kid – being different is not an awesome experience. 
Ask any enlightented adult – it should be. 
It often takes the distance created by age and maturity to honestly appreciate it.  Every person has at least one distinct feature [physical or otherwise] that makes them different and until they learn to embrase these features, they're often the things that embarass us.
As a child, I was a shortie.  Who am I kidding?  I'm still a munchkin, barely reaching 4'11".  Inside my family, this is not odd; out in the world, it is.  I've never been athletic – prefering to sit inside and read than to head out on a bike or even playing in the yard. My mother used to have to force me outside. 🙂  I also didn't blend with my schoolmates.  I went to a small private school [on scholarship, I will note] and we didn't have the available extra cash for ski trips or the 'right' clothes and shoes.  I didn't have the newest electronics.
Lucky for me, I developed an "I don't care what anyone else thinks about me;  What I think about me is the important thing" attitude. This did not impress my parents or my teacher or many other adults, really.  If they could see ahead to the current issues with bullying, their tune may have been different.
My own kids, despite Eric's and my strong encouragement to be their own people and not cater to the boundaries imposed by society [you can't do that, you're … a boy… a girl… too young … too old… too short… etc.], have all felt the pressure of being different.  Jordan danced until he was 13.  Alek, at 14, is still in classes and intends to make a career of it.  Both boys, though, felt the sting of unkind comments from other boys in school.  At a couple points it required teacher intervention [and we're thankful for adults who educate about both the art and the athleticism of dance].  They did make it through.  Ravynn has been picked on for being small and short – but she's a full year younger than many kids in her class, so of course she's small and short.  Whisper wore glasses.  Jordan wore glasses.  Ravynn had a medical condition and has a scar on her face…  So many opportunities to be "different."
I'm pleased with how the kids deal with being their own person.  We've tried to help.  Of course, some issues are more difficult than others and we do shelter through the tears.
I encourage you to shelter and guide anyone who resists being different.  Any road is easier to travel with a friend at your side.
Tags: alek, bullies, children, differences, eric, guidance, jordan, ravynn, whisper
Posted in Daily Life, Family, Immediate
Just about caught up with the 365 pictures 🙂  This should do it, then I'll be back on track to post every Sunday. 
WEEK 3, YEAR 1
---
Alek's final paperwork ready to head off for his summer intensive.  He attended his first real audition in Febrary and was accepted into a relatively high level of class. Unfortunately another dance opportunity kept him from attending the 6-week program. 
---
---
While Whisper attended a birthday party at a local park, Ravynn and I took a short walk around the walking trail.  How lovely that we have a little covered bridge in the middle of the park.
---
You'll see a theme. I just adore the wildflowers [weeds?] that grow in central Indiana.  They don't compare to the ones I enjoyed as a child, but some of them are moving our way. I'll do my best to photograph them as I find them. 
---
 More weeds.  These tiny little flowers would be welcome all over my property. 
---
 Cleaning up the art projects the girls brought home from school.  Some are just too big to realistically keep, so we photograph then and keep the pictures. 
---
 Walking Man party!!  Jordan's girlfriend created this 10.5′ masterpiece as part of the Waking Man Project.  Because it was near dusk, the Anderson Indian didn't photograph well.  One of the goals we have for the summer is to find them all.  Watch for photographic evidence.