Posts Tagged 'alek'
One of my goals for the 101 in 1001 Project is to complete the 365 Project – to snap one photo a day for 365 days. I'd started this last year and did very well, but fell off track when Eric took the camera to Burning Man in August.
Here we are. Starting again.
"Dance is hard.
If dance was easy,
everybody would do it."
~Joe Modlin~
---
 That's fitting today. Eric has taken Alek to Columbus, Ohio to audition for a summer intensive in Houston. The same one he attended last year, yet hoping for a higher placement and maybe a scholarship this time around. Preparing for this audition has been a life-long journey.  Most recently, classes five days a week totally almost 20 hours including rehearsal time for pieces he's been invited to perform in and classes where he acts as an assistant. He's been dancing, following a much less rigorous schedule, for 11 years. He's had pain in his feet, legs, back, neck, and arms. He's injured himself.  We've used hot packs, meds, massage, and hugs. He's celebrated accomplishments.  We've talked about his past, present, and future. He has incredible dreams and I look forward to watching him accomplish them.
I'm incredibly proud of him.
A couple weeks ago, I joined Ravynn and her class on a "field trip" to Broadripple, Indiana, where she was sized and fitted for pointe shoes.  She's had pain previously, but minor compared to what waits around the bend. She's been warned, but I think she honestly has no clue what her pretty little feet are in for. She wants to dance and this is a necessary next step.
I'm incredibly proud of her.
And if I admit it, I'm incredibly proud of me too. Dance is hard for the dance mom as well.  Financially, it's a huge commitment and we are so very thankful for every gift we have been given and for every person who has helped us meet those requirements.  The time and energy commitments are huge as well.  There are some nights where I'm at the studio playing chauffeur four times in a three hour period.  Although the schedule can be overwhelming, I do enjoy it.
But looking from a distance at those auditions for Houston, the really hard part rears its ugly head.  This is a SIX WEEK intensive and that means a little over six weeks away from my son. I do not love that, but I've done my research and I understand this is the best thing for him. And he'll be with Joe. That does ease the fear.
So, I pour another cup of tea and thank my children for raising a mother who understands that dance is hard – but so very worth every bit of it.
Outside of treating other people right and doing your weekly/daily chores, we don't have many rules in our house. Respect for each other, respect for your self, respect for your home. Those seem to cover most situations.
Bedtimes, meal times, and curfews change almost daily, but one rule we do follow [and this could easily fall under "respect for yourself"] is that the kids must read before they mess with anything electronic. We're pretty lax as far as TV is concerned, but games, computers, and iPods are pretty strictly enforced.  That's not always easy with all of it being so portable, but we try.  The biggest challenge is Ravynn's Nook since it's a book and games all at the same time. At least she's my most interested reader, so chances are good.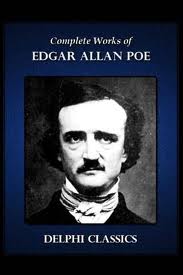 Currently, Ravynn is reading through the works of Edgar Allen Poe, starting with his poems. After every one, we talk about it – the story of it and if she liked it.  She's started rolling her eyes, "it's about some girl he's in love with."  I think she feels bad for him.
Whisper is preparing for her first book report. The book she chose is "Edgar and Ellen: Under Ground."  Quite honestly, I'm surprised her teacher approved it as it's well below her reading level. That may encourage her as she can read it quickly and not worry about missing anything while finishing by her due date.  They're also reading another novel in class, so less chance for confusion.
Alek is taking a break from books because his schedule just doesn't accommodate it.  I know. I said it was a rule, but even with 20+ hours of dance each week, he's carrying a 4.01 GPA. When he's off to Houston, I'll be sure to set him up with several books for his flight and any layovers.
Jordan is between books also, but he's working through a college prep list, so I suspect he needs me to dive into the boxes in the garage to find one of the books we already have.  Guess mama has a project.
Trying to set a good example, I'm attempting to read more myself. One of the 101 in 1001 Goals is to read the "Modern Library Top 100".
Now, where to start??
One of my goals for the 101 in 1001 Project is to complete the 365 Project – to snap one photo a day for 365 days. I'd started this last year and did very well, but fell off track when Eric took the camera to Burning Man in August.
Here we are. Starting again.
Welcome back to our home. While last week we showed you the initial entry way to our home, this week we will journey down 'the hall' to the kids' rooms. Next week, Eric's and my bedroom will be featured.
Exhausting week, it was 🙂
WEEK 9, YEAR 1
---
Cleaning means organizing our DVDs!  This was Eric's job and I don't envy him one bit.
---
Alek was supposed to be doing yard work… Instead, this.
---
This picture reminds me of summers in Erie.  I miss sunsets over the water.
---
Not a great picture, but even this one was hard to get.  I cleaned out my sewing room [more pictures of that later] to the point that the girls could have a sleepover on the hide-a-bed.  This is their view.
---
Cleaning out my sewing room [so the new dog can room in], I found some old art projects of the kids.  Jordan made this a couple years ago.  Love it. 
---
Circe joined our family today. She's fitting right in watching "Pretty Little Liars and snuggling with Ravynn on the sofa.
---
Now… she poses.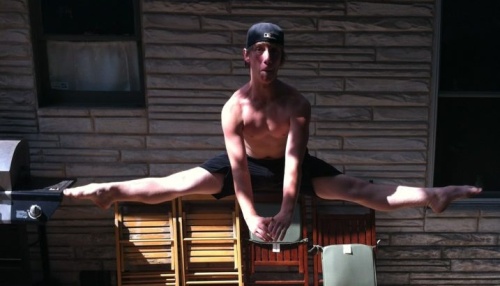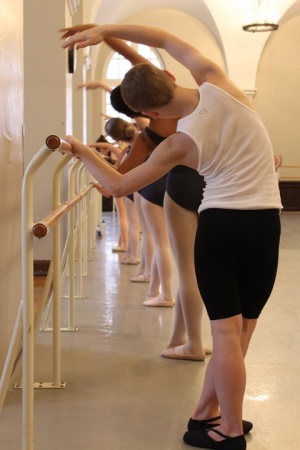 The kids [all four of them] started dancing when they were 3, because we have a love and respect for the arts.  Eric and I both danced with the local dance company when were in college as extras in the Nutcracker ballet and promised way back when that when we had children we would give them the gift of dance.  When the first two kids were boys, that didn't stop us.  Despite the feedback we've gotten from friends and strangers, we encouraged them.  For a while, we restricted the input the kids had in the matter, deciding that it was our decision until they reached a certain age. 
When Jordan was 12, he decided that he was done.  Thankfully, I talked him back into a role as an extra in last year's Nutcracker ballet.  His Wife Swap mom would have been horrified [that pleases me].  When Alek was 11, he had to do some thinking.  That same Wife Swap mom was encouraging him to walk away.  He may have entertained that idea, but was reminded that at that age he wasn't free to make that decision.  Sometime within the next year, he decided to kick his study into gear and made some progress – enough that last December the opportunity was presented to audition for a summer intensive in Houston.  He did. He was accepted.  He returned on Saturday – a very exciting day for this mama.  I haven't had a chance to see him dance, but I've heard of the exciting progress he's made during these classes.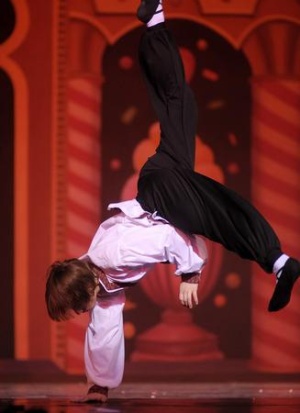 Despite our love of the arts and our kids' interest in dance, we've had to defend this decision more than any parent should. Seriously, we appreciate the arts and we prefer to encourage the kids toward dance, art, and music – just like other parents would encourage their kids toward sports.  Do the same people question them?  Probably not. As if "we're the parents and we make that decision" isn't enough, we have also seen several research studies that cite the effect of dance on education and test scores. 
At Suite101, Anna Mayer writes, "Studies show that dance in school leads to high grades and SAT scores. Dance lessons increase mental skill and deepen kids' understanding of other subjects."  She notes a documented effect of dance instruction on reading skills, SAT scores, and GPA [in one study, the dancers' overall Grade Point Average was 3.22, while the non-dancer group averaged a 2.87].
http://suite101.com/article/dance-in-school–smart-kids-high-grades-and-high-sat-scores-a374077
http://ezinearticles.com/?Dance-Classes-Improve-Test-Scores-and-More&id=6099064
I grew up in an extended family: mother, father, me, two sisters, my father's father, and my mother's sister.  Grandpa lived with my parents before I was born and that didn't change after we girls came along.  My mother's sister had always lived with their mother and, when my grandmother died, my father invited my aunt to live with us.  It wasn't a big house and it was full to the brim with people: four adults, three kids. 
As I grew up there weren't many opportunities for me to be alone.  I shared a room with my two sisters until my dad built a second floor when I was 16 and we each got our own rooms.  My mother didn't work after I was born, so I expected her to be home.  Most of the time she was.  When I was very young, obviously I couldn't stay alone.  When I became older and was old enough to be at home without my mother, my Grandfather was sick and it wasn't advisable for me to be home without her.  My Grandfather passed when I was 13 and in the 8th grade and I was suddenly able to be home 'alone', but alone is hard to come by when you're part of a family of seven. Most likely someone will always be at home with you or will be coming home shortly.
In college I most always had a roommate, but if they were out, I could be found in the lobby watching TV or talking to whoever was around.
When Eric and I got married and there were only two of us to fill our home, it was much easier to be alone and I resisted it.  I'd go to the grocery with him.  We worked together, so we kept the same hours.  After the kids started coming and our two grew to three, then four, then five, and finally six, it was difficult to find time alone. I like it that way.
I like it a lot.
Unfortunately as the kids get older, they have more opportunities to try new things.  Well, the opportunities are good, but the time away from home is difficult.  Alek spent three weeks at the Houston Ballet in a summer intensive program.  That was hard for me and I only stopped fussing when he was only three days shy of coming back.  During that time, Eric's mom invited the girls to come up and spend a week with her.  Now, I never had the opportunity to "spend a week with Grandma."  She lived right across the street, so that would have been silly.  All of my family [mostly] was in town, so we didn't run off visiting.  I just don't get it.  But the kids enjoy it, so we send them.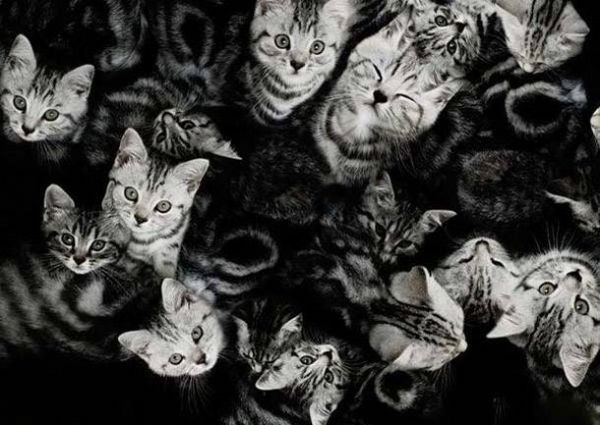 One of my friends at work asked me, while I was experiencing life as the mother of one, how I was feeling about my empty nest.  I disliked it.  My boss overheard and reminded me that in two years, I'd have one heading off to college.  You can imagine the look he got.  But even I had to admit I can see the nervous breakdown coming.  I suggest I start hoarding litter boxes now for when I become the crazy cat lady.
But, other than the boys making a quick trip to Grandma's and maybe Jordan heading to Pittsburgh for a stint in manual labor/babysitting, we're all home for the rest of the season.  I think I'll be okay.
It reminds me though, that Goths are supposed to be morose and sad and resist human interaction.  Not this one.
Should have posted this yesterday, but I used that as a catch up day. Very excited to be back on track 🙂
WEEK 6, YEAR 1
---
Day 35 was hard 🙁  We took Alek to the airport to send him off for a 3-week dance intensive.  The longest I've been away from any of my kids has been an almost 1-week visit with their grandmother.  Needless to say, "mama's freakin' out!!"
---
Fathers Day Dinner.  Seared scallops with wilted Asian slaw. The kids told me they as good as Chef Ramsey's.  Haha!  As long as no one calls me a stupid donkey, we're good.
---
In my world, dragonflies = faeries.  This one landed on me an then was kind enough to pose for a picture.
---
Pretty girls.  We stopped by the park after dance camp and played in the water.  Does my heart good when sisters are friends.
---
Yeah!!!  My girls are learning something from Winnie Cooper 🙂  We picked up the 'middle school' book for Ravynn. She read it in two days and said that it was a "nice review".  She's now moved on to a pre-algebra workbook. 
---
Girls night! Ravynn did my hair in a fishtail braid that she learned from her new American Girl magazine.
---
Also from American Girl magazine… a poster the girls are coloring together.
Yes, I plan to post these 365 updates on Saturdays, but I'll be honest. Yesterday was difficult for me.  It would have been my dad's 85th birthday.  I really just wanted to sit around and snuggle my kids.
But, we're back at it and I have some photos from this past week to show you.
WEEK 4, YEAR 1
---
Last Saturday, Ravynn decided to start a 3,000 piece puzzle.  She made quick work of most of the border, but then decided she didn't like sitting on the floor to work on it, so she boxed it back up. After spending a couple of days rubbing her sore back, I thought this was a great idea. 
---
After feeling really proud of myself for going to bed early, I was slightly annoyed with Eric when he woke me up to see this "really cool thing" in the living room.  I got over that immediately when I saw this incredible dragonfly on the ceiling fan.  I wish the camera had captured how gold it was. 
---
Sweet snuggle bug waiting patiently for her turn on the computer.  She got a little sun.
---
Yes… those raspberry bushes that I planted in the fall and keep stressing over [we need more rain!!] finally produced fruit.  Two little berries.  I let the girls have them.  I understand they needed sugar.
---
Ravynn completed her Flat Person and wanted a photo of the two of them together.  After watching the first two seasons of Vampire Diaries, she was understandably upset when I referred to her creation as a doppelganger. 
---
Whisper go a foot tattoo to remind her while I was at work that I love her CRAZY BIG.
---
THIS is what happens when I let Alek make his own lunch… spaghetti salad. I don't even know what to say about it…