Posts Tagged 'whisper'
I admit to several slightly irrational fears:  clowns;  monkeys;  the smell of toothpaste [don't ask].  If you've been in earshot anytime within the past 18 years [essentially since I found out I was pregnant the very first time], you're well aware of another – the biggie:  RAISING DAUGHTERS.
Don't get me wrong. I love these little she-monsters will all my heart. But, having been raised in a house full of women [one mom, one aunt, two sisters, and me] plus my father, I know how difficult we can be.  Yes, we. I won't pretend I'm not part of that equation.  I did breathe a sigh of relief when the first two children were boys, but I swear my heart stopped for an instant when Eric looked at Ravynn's [of course she didn't have a name until she was three days old, but that is another story for another time] ultrasound screen and announced gleefully, "that's a girl!"  That is was.
Oh my!
I was sure the first decade would go well. But I knew, without a doubt, somewhere not long after that, lurked the crazy.  It happens to all of us, without fail, only in different degrees.  I expected it to hit my house with a vengeance, especially when less than a year later we welcomed another wee princess.
It's only a minor exaggeration to say I've been living in fear of their 11th birthdays.  Ravynn celebrated 12 not long ago Whisper is looking forward to 11 in February. I do see a little crazy waiting for us in the years ahead. Two girls making a path through their teenage years [and high school] at essentially the same time can't leave anyone entirely unharmed.  Mama included.
Fear of this has kept me from agreeing to the much requested slumber party. Until this past weekend.  I must have been feeling brave when I agreed to let Ravynn invite her friends over.  She is one of a triad of friends.  Three very similar young ladies.  Similar enough that I didn't notice the addition.  They cleaned up after themselves; they said please and thank you; they were sweet.  I had intended to spend my time doing things that would keep me out of their way – because isn't that what you want at a slumber party?? – but they kept coming to get me and asking if I was going to watch movies or eat with them.
Very sweet, but quite unexpected.
That first sleepover went so well, that I gave in when she asked to schedule another one tonight.
I suspect I may be the crazy one.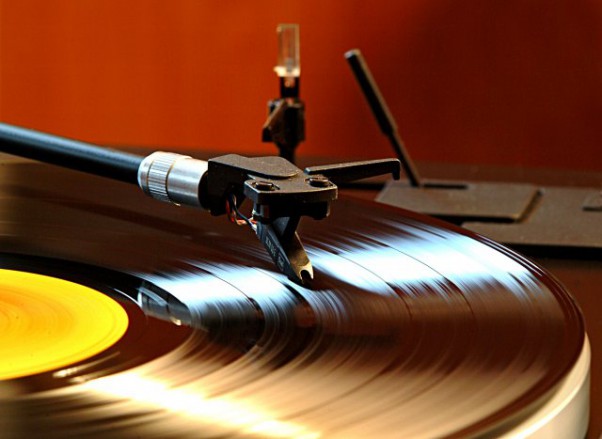 Driving through town to pick up Jordan from an event at the library, Whisper and I were jamming out to the radio.  Really. Dancing, singing, letting our hair blow in the breeze.  We're manic station flippers and were bouncing between stations, leaving the second we didn't like what we heard.  For the most part, we agreed on the decisions we were making.
Until.
"If you can't hear what I'm trying to say
If you can't read from the same page."
Ugh.  Whisper immediately starts singing along. Horrified, I immediately reach for the radio. I'll admit, my sweet little princess threw a bit of a temper tantrum.  The song is catchy, but it's not that good…  "We do NOT listen to that song."  My rule: Forbidden Music.
Not too long ago, Eric set a similar rule.
"So la da di da di
We like to party
Dancing with Molly
Doing whatever we want
This is our house
This is our rules"
Yup. I like that one too.  In theory, I even like what it says. Short of that one little reference. You know the one, right? Well, that's the one that moved it to the Forbidden Music list.
It's a relatively short list. Two songs from all the decades of available music and they're both current!  Amazing.
Just the other day, Jordan scolded me for not turning off the radio when the song, "Pumped Up Kicks" [Foster the People] came on.

The story of a high school student intending to take a gun to school and shoot his classmates…
"All the other kids with the pumped up kicks
You'd better run, better run, outrun my gun
All the other kids with the pumped up kicks
You'd better run, better run, faster than my bullet."
 And then a favorite from a CD that Ravynn and I are both super fond of.

This is not a well adjusted relationship…
"I used to love her,
But I had to kill her
I had to put her six feet under
And I can still hear her complain"
Then this one. There really are no words for how much I love it.  In fact, it's almost a family joke that this will be my first request when Jordan brings his iPod in the van.
"I am the Tin Man, who the ___ are you?
Do you know how badly your blood will clash with that shade of blue?
Has no one clued you in that in this land there is no scarier
Answer me or so help me I will crush that ___ terrier"
So yes. A hypocrite. Verified.
I've always been really comfortable with my double standards.  More than I should and enough that it really annoys a lot of people. But, I insist you can learn more about people from the exceptions they make than by the actual rules they say they live by.
I've said no to the date rape anthem and to the "praise" of illegal drugs by someone I did hold up as a good kid and a decent role model.  At the same time… school shootings, murder, and well… more murder by a character from a beloved childhood movie all make the cut. Even I wonder what it says about me.  Not being one to really enjoy comedy at all, I can pretend it's the comic elements in each of these songs. Or at least the tone that keeps them from being taken seriously.
But it's not.
After some thought, I imagine it's more that I know all girls are potential targets for date rape.  And it kills me to admit that. I want to imagine my kids are safe and sound at all times. All humans are potential drug users. But I see less than a fraction of a chance that my children will become murderers.  The other Forbidden songs illustrate real-world threats.
Maybe I'm not a hypocrite afterall…
…but I probably am.
One of my goals for the 101 in 1001 Project is to complete the 365 Project – to snap one photo a day for 365 days. I'd started this last year and did very well, but fell off track when Eric took the camera to Burning Man in August.
Here we are. Starting again.
I go through phases with the Oscars.  Either I watch every moment from the very first mention of the red carpet hours before the actual event or I read about the awards the next morning over my coffee.  Typically my interest level is directly related to how much I love the movies up for awards. This year… I don't believe I've seen more than a handful of the movies and have little interest in watching many of the others.  My family is, quite honestly, disgusted with my apathy toward Argo, Les Mis, and Life of Pi…  They are likewise disturbed by my great need to own Lincoln and Django without seeing more than a brief preview.
I found a great pleasure this year in watching the red carpet with Ravynn and Whisper and choosing our favorite dresses.  Here are our top 5 favorites.  In order, no less…
#5.  Amy Adams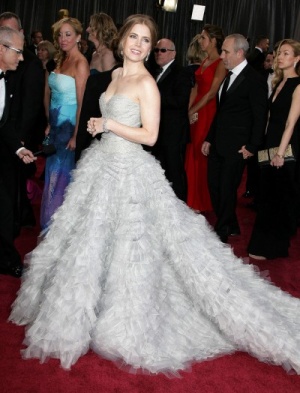 #4. Charlize Theron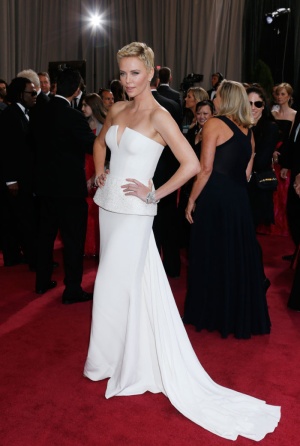 #3. Reese Witherspoon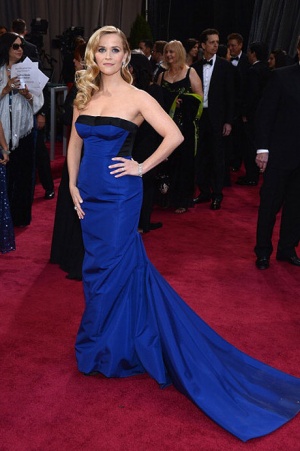 #2. Stacy Keibler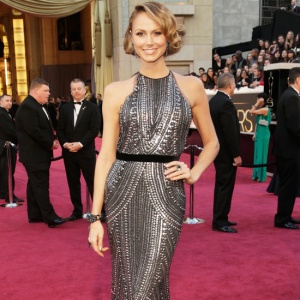 #1. Kristin Chenoweth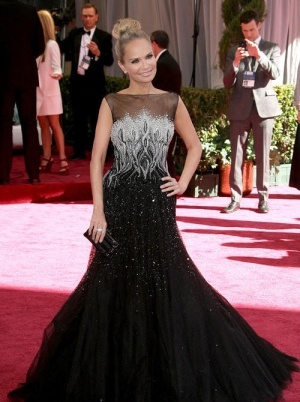 No, I wouldn't WEAR all of them, but they are beautiful.
Ten years ago, my sweet Whisper Mania joined our family.  Eric and Jordan came to to the delivery room with me.  Alek and Ravynn stayed with Grandma.  We'd been scheduled for induction at 6am.  The nursing staff didn't believe me when I told them labor had already started, so I just let them do what they'd planned and allowed them to marvel at how well everything was going.
I'm nice like that.  It was kind of a bonus that they left me alone for the six minutes between the start of active labor and her birth.
She's been a lovely last child.  Like the rest of them, she's come with her own unique set of challenges, but also her unique set of blessings.  She brings us an incredible amount of joy.
But…
The coming of her 10th birthday is throwing this mama into a bit of a freak out.  My BABY is about to be in a double-digit age bracket.  Babies aren't 10.  Little kids aren't 10.  Big kids who are almost teenagers are 10.
Overdramatic? Maybe, but it feels valid. And a little painful.
Whisper agreed that if we allow her to turn 10, she'll stop there for awhile. How sweet of her.
She's nice like that, but I suspect the draw of 11 will be too strong to resist.
Outside of treating other people right and doing your weekly/daily chores, we don't have many rules in our house. Respect for each other, respect for your self, respect for your home. Those seem to cover most situations.
Bedtimes, meal times, and curfews change almost daily, but one rule we do follow [and this could easily fall under "respect for yourself"] is that the kids must read before they mess with anything electronic. We're pretty lax as far as TV is concerned, but games, computers, and iPods are pretty strictly enforced.  That's not always easy with all of it being so portable, but we try.  The biggest challenge is Ravynn's Nook since it's a book and games all at the same time. At least she's my most interested reader, so chances are good.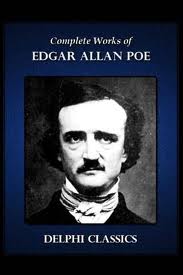 Currently, Ravynn is reading through the works of Edgar Allen Poe, starting with his poems. After every one, we talk about it – the story of it and if she liked it.  She's started rolling her eyes, "it's about some girl he's in love with."  I think she feels bad for him.
Whisper is preparing for her first book report. The book she chose is "Edgar and Ellen: Under Ground."  Quite honestly, I'm surprised her teacher approved it as it's well below her reading level. That may encourage her as she can read it quickly and not worry about missing anything while finishing by her due date.  They're also reading another novel in class, so less chance for confusion.
Alek is taking a break from books because his schedule just doesn't accommodate it.  I know. I said it was a rule, but even with 20+ hours of dance each week, he's carrying a 4.01 GPA. When he's off to Houston, I'll be sure to set him up with several books for his flight and any layovers.
Jordan is between books also, but he's working through a college prep list, so I suspect he needs me to dive into the boxes in the garage to find one of the books we already have.  Guess mama has a project.
Trying to set a good example, I'm attempting to read more myself. One of the 101 in 1001 Goals is to read the "Modern Library Top 100".
Now, where to start??
Recently, I shared a link on my personal Facebook page about an Indiana lawmaker who wants to bring the Lord's Prayer back into public schools.  My friends fall solidly on both sides of that issue, so debate in the comments was running a little hot.  I see no problem with allowing anyone a few moments of quiet at the start of their day. I take it at work to get settled, but no one is telling me to pray or insisting that I pray a specific prayer.  And THAT is my problem with the proposed legislation.  Reciting the Lord's Prayer alienates anyone who isn't Christian and, depending on the version recited, can further alienate either Protestants or Catholics. As much as parents and school administrators work to combat bullying, we cannot allow it on the state level.  Plus, there is that whole separation of church and state thing and it seems this would fall dangerously close to a religion being chosen, endorsed, and mandated.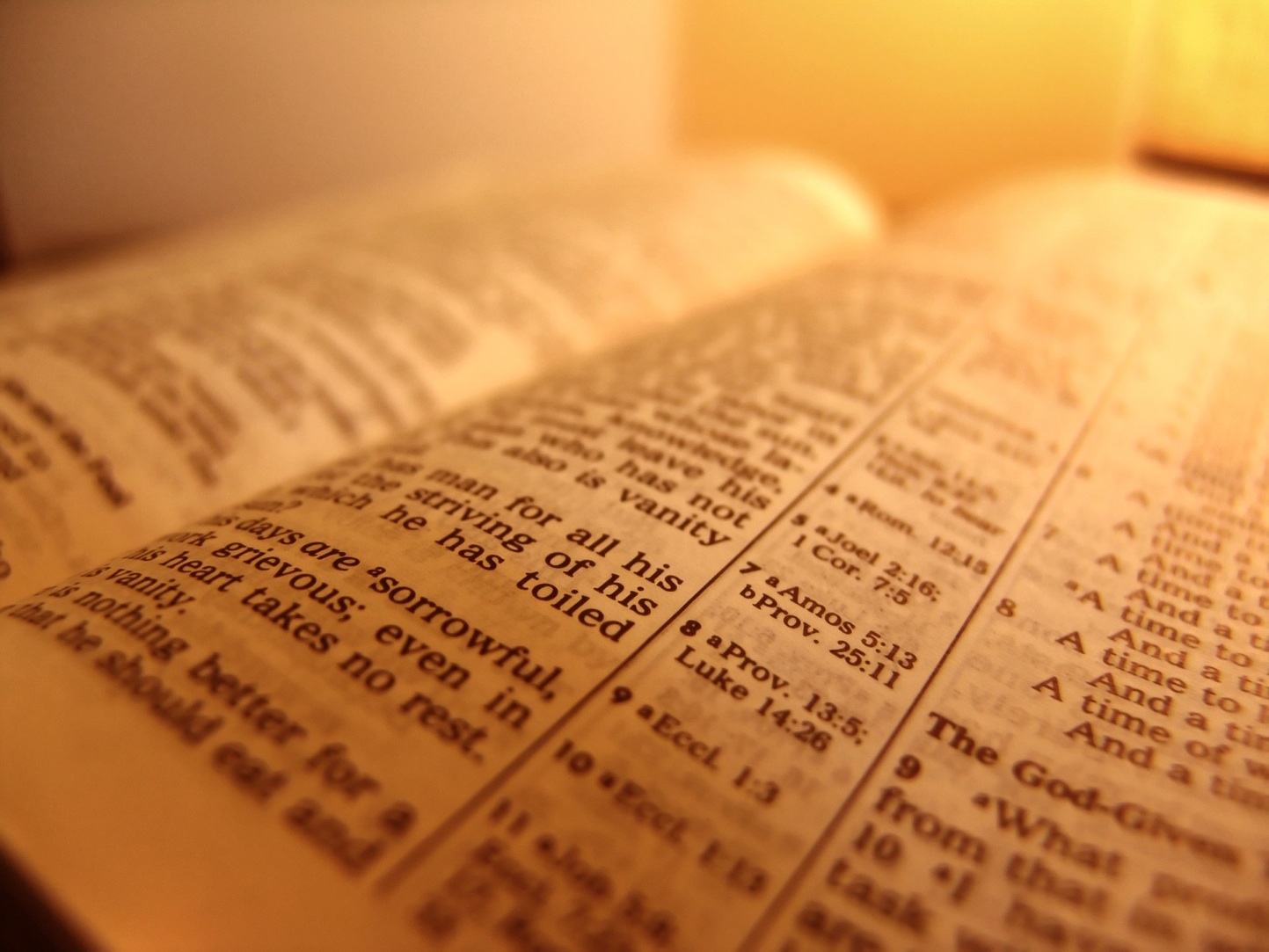 During the fiery discussion that followed, Eric brought up the AWRE program. Anderson Weekday Religious Education.  This is a program where fourth graders are bussed from Anderson Community Schools to a local church to "introduce your child to the Bible, Christian principles, and character traits through Bible lessons."  We have teacher friends insisting they'd never heard of the program and that it could not possibly exist in Anderson.  Whisper is our fourth fourth-grader.  We've very familiar with the program and with our reservations about it.
If parents want their kids to attend church, there are ample opportunities outside of school time.
I'm incredibly uncomfortable that my daughter's personal information was provided to an outside group – and no one can tell me if the involved parties have undergone background checks. I cannot attend a field trip with the class if I haven't had one.
Anderson Community Schools does not impress anyone with its test scores or graduation rates.  Kids need to be in school when they can and we're doing a disservice by pulling them out of class.
There has been no plan set in place to deal with the kids whose parents decline this opportunity. Ravynn's 4th grade year, she was one of two students who stayed behind. She spent that time each week coloring.  Really.
When I called the AWRE coordinator in 2011, I was told they were restricted to non-teaching time for this event.  It didn't seem possible that every fourth grade class had a full hour [plus, if we account for drive time] of non-teaching time available – let alone at the same time.  When I talked to the school, the principal explained the reality of this: the teachers are not allowed to teach the remaining students.  I won't be fair to the kids who go. Yet, somehow, it's fair to leave the other students to color…
Now, this is a legal outing as defined by Indiana statute 20.8-1-3-22. I suspect that the people involved are taking advantage of the vague language.
In theory, I have no problem that the program is offered. I really do not.  But it's interfering with education. I do have a problem with that.
I don't know if my phone calls and expressed concerns helped, but Whisper reports that she and the other three students who stayed at school spent their free time in the computer lab working on math review/enrichment.  I hope this is offered through the remainder of the program.  Unfortunately, I also understand that the other three children either lost their permission slip or didn't receive one at their home and the school made sure they got another copy. That makes the program illegal and I look forward to seeing what the FFRF has to say about that.
Welcome back to our home. While last week we showed you the initial entry way to our home, this week we will journey down 'the hall' to the kids' rooms. Next week, Eric's and my bedroom will be featured.
Back on track. Scheduled and everything 🙂
WEEK 8, YEAR 1
---
Hot, but pretty.  June 30, 2012. 
---
Sunday, Jordan and I went over to Edgewood Country Club for their Walking Man/Fourth of July celebration. He was very patient while I took his picture. Love the hair!
---
Too hot for anything. Really temps nearing 102 with no real rain for days 🙁 Staying inside watching Heroes.
---
STILL too hot. Sitting in front of a fan, feet up, sipping iced tea, and working on upcoming blog posts. Not so much beating the heat, but functioning in spite of it.
---
Our friend Tim has a sick little girl who is facing some special challenges today. We lit a candle for her.
---
Dear Leinenkugel family. I love you.
---
The girls are home!!  And are very happy about it. Almost as happy as mama.
I grew up in an extended family: mother, father, me, two sisters, my father's father, and my mother's sister.  Grandpa lived with my parents before I was born and that didn't change after we girls came along.  My mother's sister had always lived with their mother and, when my grandmother died, my father invited my aunt to live with us.  It wasn't a big house and it was full to the brim with people: four adults, three kids. 
As I grew up there weren't many opportunities for me to be alone.  I shared a room with my two sisters until my dad built a second floor when I was 16 and we each got our own rooms.  My mother didn't work after I was born, so I expected her to be home.  Most of the time she was.  When I was very young, obviously I couldn't stay alone.  When I became older and was old enough to be at home without my mother, my Grandfather was sick and it wasn't advisable for me to be home without her.  My Grandfather passed when I was 13 and in the 8th grade and I was suddenly able to be home 'alone', but alone is hard to come by when you're part of a family of seven. Most likely someone will always be at home with you or will be coming home shortly.
In college I most always had a roommate, but if they were out, I could be found in the lobby watching TV or talking to whoever was around.
When Eric and I got married and there were only two of us to fill our home, it was much easier to be alone and I resisted it.  I'd go to the grocery with him.  We worked together, so we kept the same hours.  After the kids started coming and our two grew to three, then four, then five, and finally six, it was difficult to find time alone. I like it that way.
I like it a lot.
Unfortunately as the kids get older, they have more opportunities to try new things.  Well, the opportunities are good, but the time away from home is difficult.  Alek spent three weeks at the Houston Ballet in a summer intensive program.  That was hard for me and I only stopped fussing when he was only three days shy of coming back.  During that time, Eric's mom invited the girls to come up and spend a week with her.  Now, I never had the opportunity to "spend a week with Grandma."  She lived right across the street, so that would have been silly.  All of my family [mostly] was in town, so we didn't run off visiting.  I just don't get it.  But the kids enjoy it, so we send them.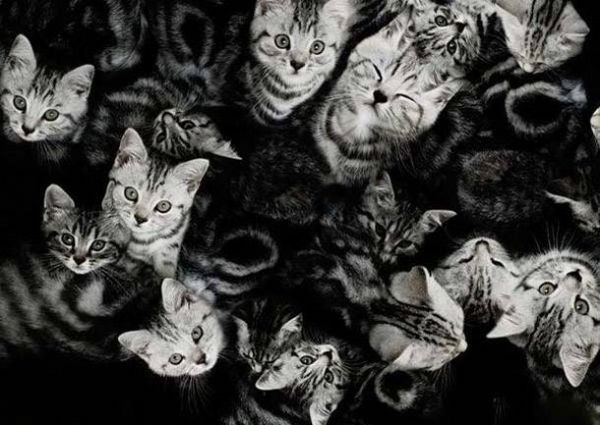 One of my friends at work asked me, while I was experiencing life as the mother of one, how I was feeling about my empty nest.  I disliked it.  My boss overheard and reminded me that in two years, I'd have one heading off to college.  You can imagine the look he got.  But even I had to admit I can see the nervous breakdown coming.  I suggest I start hoarding litter boxes now for when I become the crazy cat lady.
But, other than the boys making a quick trip to Grandma's and maybe Jordan heading to Pittsburgh for a stint in manual labor/babysitting, we're all home for the rest of the season.  I think I'll be okay.
It reminds me though, that Goths are supposed to be morose and sad and resist human interaction.  Not this one.