I started this project one year ago and didn't get very far.  I've reevaluated the goals. I've set some new ones. And I'm ready to go.  Updates should be posted the first of every month.
The Mission: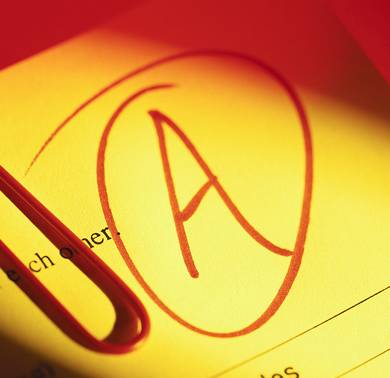 Complete 101 preset tasks in a period of 1001 days.
The Criteria:
Tasks must be specific (ie. no ambiguity in the wording) with a result that is either measurable or clearly defined. Tasks must also be realistic and stretching (ie. represent some amount of work on my part).
[I struggle with measurable.]
Why 1001 Days?
Many people have created lists in the past – frequently simple goals such as New Year's resolutions. The key to beating procrastination is to set a deadline that is realistic. 1001 Days (about 2.75 years) is a better period of time than a year, because it allows you several seasons to complete the tasks, which is better for organizing and timing some tasks such as overseas trips or outdoor activities.
The Start Date:
01/01/2014
[Some of the parts of each line item may have been completed at an earlier date, mostly books and movies]
The End Date:
9/28/2016
Goals in progress are italicized, goals completed are bolded
---
MUST quantify, but this is a good start [again]
101 in 1001
Blog:
Photograph all cemeteries in Madison County
House tour [after deep clean/org] – Start by listing the sections
365 Project [for 365 days]
DITL [1/month] – post on the last day of the month
Blog at least 3x/week
Create feature schedule – and stick to it for 4 months.
Increase readership/comments – by 100/month
Top 10 lists [1/mo]
Video blog [15 posts]
Business:
Soap – Add 12 new "flavors"
Dread falls – Add 25 new to the website/Ebay/Etsy
New marketing materials
Redesign website
Spirit paintings
Ritual kits on Etsy
Add pagan department
Add new items each month – at least 1
Community:
RAKs [12]
Pay it Forward Facebook project [each year]
Handiwork Ministry [3 full boxes]
Complement employees via managers [15]
Volunteer x 100 hours
Creativity:
Quilts for each kid
Etsy for Ravynn
Vagabond – final 50,000 words
Genealogy – Enter all of Daddy's info into FTM
Scrapbooks
Grandma & Grandpa project
Finish outstanding projects
Education:
150 documentaries
50 documentaries to see before you die
Golf lessons
Painting
Swimming
Veg crockpot cookbook
Take 2 college classes for small business admin
Enlightenment:
Postcrossing
Oscar winners for best film 1969-now
Trip by train
The Secret
Modern Library Top 100
Letter to me
50 Questions
Ghost Tour
Yoga
Affirmations – Daily!
Cultivate friendships – Focus on those girls
Cultivate relationships with kids
Family:
Paper birthday cards
Camping
Family photo shoots
GoFundMe for Alek – 2014.
Finances:
Increase income by __%
Save 4mo emergency fund
$0 debt [outside of mortgage]
Fill/use safe deposit box
1/mo shopping
Reduce food bill by 50%
Health by adding:
Run 1 mi without stopping
Walk 1001 total miles
Supplement schedule
Water daily
10,000 crunches
Cardio workouts
Get/use a juicer
100 Days of Real Food [x3 versions]
Heath by subtracting
100 Days of Natural foods [with FB group]
Cleanse/detox [at least 1/6mo]
No soda/1 mo
Replace whites with browns
No snooze
No fast food
To goal weight [by 10#]
Home/inside:
Natural/homemade cleaning products
Cleaning schedule
Clean and organize sewing room
Address book
Calendar
Canning
Frames – for all that stuff that's waiting.
Death row painting – clean, frame, hang.
Scan old family photos – with CDs for interested cousins.
Home/outside:
Garden
Compost
Fruit trees – plant 4
Hammock
Bat house
Rain barrel
Outside space – comfortable, relaxing place on the patio.
Spirituality:
Witchy books
Tattoo
BOS
Org family ritual kits
8 sabbats + esbats
Spells – add to BOS/use
Tarot – daily!
Vanity:
Skin care routine
Makeup 6x/week
Nails pretty
Day spa
Purge closet
Create/refine "style"