On Being Alone
I grew up in an extended family: mother, father, me, two sisters, my father's father, and my mother's sister.  Grandpa lived with my parents before I was born and that didn't change after we girls came along.  My mother's sister had always lived with their mother and, when my grandmother died, my father invited my aunt to live with us.  It wasn't a big house and it was full to the brim with people: four adults, three kids. 
As I grew up there weren't many opportunities for me to be alone.  I shared a room with my two sisters until my dad built a second floor when I was 16 and we each got our own rooms.  My mother didn't work after I was born, so I expected her to be home.  Most of the time she was.  When I was very young, obviously I couldn't stay alone.  When I became older and was old enough to be at home without my mother, my Grandfather was sick and it wasn't advisable for me to be home without her.  My Grandfather passed when I was 13 and in the 8th grade and I was suddenly able to be home 'alone', but alone is hard to come by when you're part of a family of seven. Most likely someone will always be at home with you or will be coming home shortly.
In college I most always had a roommate, but if they were out, I could be found in the lobby watching TV or talking to whoever was around.
When Eric and I got married and there were only two of us to fill our home, it was much easier to be alone and I resisted it.  I'd go to the grocery with him.  We worked together, so we kept the same hours.  After the kids started coming and our two grew to three, then four, then five, and finally six, it was difficult to find time alone. I like it that way.
I like it a lot.
Unfortunately as the kids get older, they have more opportunities to try new things.  Well, the opportunities are good, but the time away from home is difficult.  Alek spent three weeks at the Houston Ballet in a summer intensive program.  That was hard for me and I only stopped fussing when he was only three days shy of coming back.  During that time, Eric's mom invited the girls to come up and spend a week with her.  Now, I never had the opportunity to "spend a week with Grandma."  She lived right across the street, so that would have been silly.  All of my family [mostly] was in town, so we didn't run off visiting.  I just don't get it.  But the kids enjoy it, so we send them.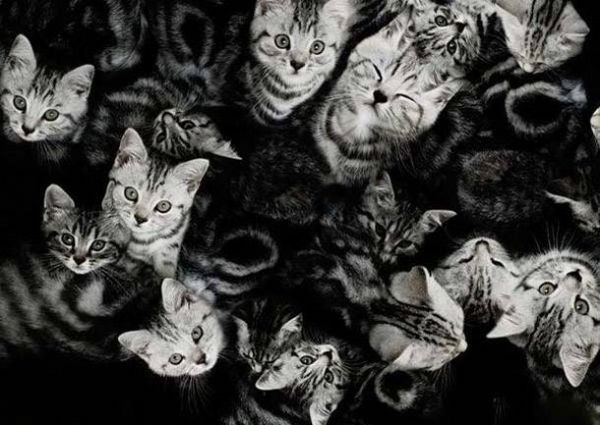 One of my friends at work asked me, while I was experiencing life as the mother of one, how I was feeling about my empty nest.  I disliked it.  My boss overheard and reminded me that in two years, I'd have one heading off to college.  You can imagine the look he got.  But even I had to admit I can see the nervous breakdown coming.  I suggest I start hoarding litter boxes now for when I become the crazy cat lady.
But, other than the boys making a quick trip to Grandma's and maybe Jordan heading to Pittsburgh for a stint in manual labor/babysitting, we're all home for the rest of the season.  I think I'll be okay.
It reminds me though, that Goths are supposed to be morose and sad and resist human interaction.  Not this one.
Tags: alek, aunt lois, dance, grandma rounds, jordan, ravynn, whisper
This entry was posted on Monday, July 9th, 2012 at 2:01 pm and is filed under Daily Life, Family. You can follow any responses to this entry through the RSS 2.0 feed. You can leave a response, or trackback from your own site.