Posts Tagged 'hypocrisy'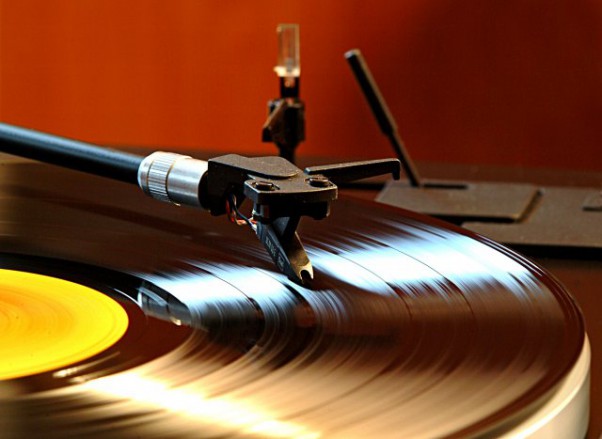 Driving through town to pick up Jordan from an event at the library, Whisper and I were jamming out to the radio.  Really. Dancing, singing, letting our hair blow in the breeze.  We're manic station flippers and were bouncing between stations, leaving the second we didn't like what we heard.  For the most part, we agreed on the decisions we were making.
Until.
"If you can't hear what I'm trying to say
If you can't read from the same page."
Ugh.  Whisper immediately starts singing along. Horrified, I immediately reach for the radio. I'll admit, my sweet little princess threw a bit of a temper tantrum.  The song is catchy, but it's not that good…  "We do NOT listen to that song."  My rule: Forbidden Music.
Not too long ago, Eric set a similar rule.
"So la da di da di
We like to party
Dancing with Molly
Doing whatever we want
This is our house
This is our rules"
Yup. I like that one too.  In theory, I even like what it says. Short of that one little reference. You know the one, right? Well, that's the one that moved it to the Forbidden Music list.
It's a relatively short list. Two songs from all the decades of available music and they're both current!  Amazing.
Just the other day, Jordan scolded me for not turning off the radio when the song, "Pumped Up Kicks" [Foster the People] came on.

The story of a high school student intending to take a gun to school and shoot his classmates…
"All the other kids with the pumped up kicks
You'd better run, better run, outrun my gun
All the other kids with the pumped up kicks
You'd better run, better run, faster than my bullet."
 And then a favorite from a CD that Ravynn and I are both super fond of.

This is not a well adjusted relationship…
"I used to love her,
But I had to kill her
I had to put her six feet under
And I can still hear her complain"
Then this one. There really are no words for how much I love it.  In fact, it's almost a family joke that this will be my first request when Jordan brings his iPod in the van.
"I am the Tin Man, who the ___ are you?
Do you know how badly your blood will clash with that shade of blue?
Has no one clued you in that in this land there is no scarier
Answer me or so help me I will crush that ___ terrier"
So yes. A hypocrite. Verified.
I've always been really comfortable with my double standards.  More than I should and enough that it really annoys a lot of people. But, I insist you can learn more about people from the exceptions they make than by the actual rules they say they live by.
I've said no to the date rape anthem and to the "praise" of illegal drugs by someone I did hold up as a good kid and a decent role model.  At the same time… school shootings, murder, and well… more murder by a character from a beloved childhood movie all make the cut. Even I wonder what it says about me.  Not being one to really enjoy comedy at all, I can pretend it's the comic elements in each of these songs. Or at least the tone that keeps them from being taken seriously.
But it's not.
After some thought, I imagine it's more that I know all girls are potential targets for date rape.  And it kills me to admit that. I want to imagine my kids are safe and sound at all times. All humans are potential drug users. But I see less than a fraction of a chance that my children will become murderers.  The other Forbidden songs illustrate real-world threats.
Maybe I'm not a hypocrite afterall…
…but I probably am.