Posts Tagged 'anderson community schools'
Despite my general displeasure with many things about Anderson Community Schools, I do love the Power Parent program they offer.  I can log in to my parent account to see this year's grades for all my kids.
And I do.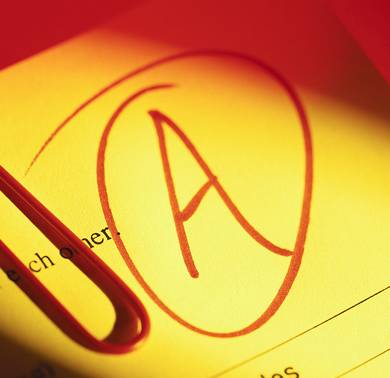 At least three times each week I check in to see whey they are struggling. Or excelling.  I log in over my morning coffee and get a quick peek at who needs to spend a few more minutes double-checking homework, who aced a French test, or who might need to reread the Great Depression chapter of their history book.
At least once each week [two of the kids more often than that], the kids will ask me to check in and make sure grades have been entered or to assure they haven't missed an assignment. At first, I was worried they wouldn't appreciate this hands-on approach or my interest in their work, but it's so much easier to keep things straight.  They see the value too.
Their grades have improved [one of them from a D-average to straight As and being ranked first in the class!] and it's much easier to be the homework heavy when the numbers are right in front of me.  This is likely easier for the teachers too. They can spend less time each week answering notes about grades and assignments.
I like the accountability I can see growing in them and I hope that continues.  It's a necessary trait that is slowly fading from many adults I see on a regular basis.