Gothling of the Month – February 2013
February 2013.
Allow us to introduce you to our February 2013 Gothling of the Month.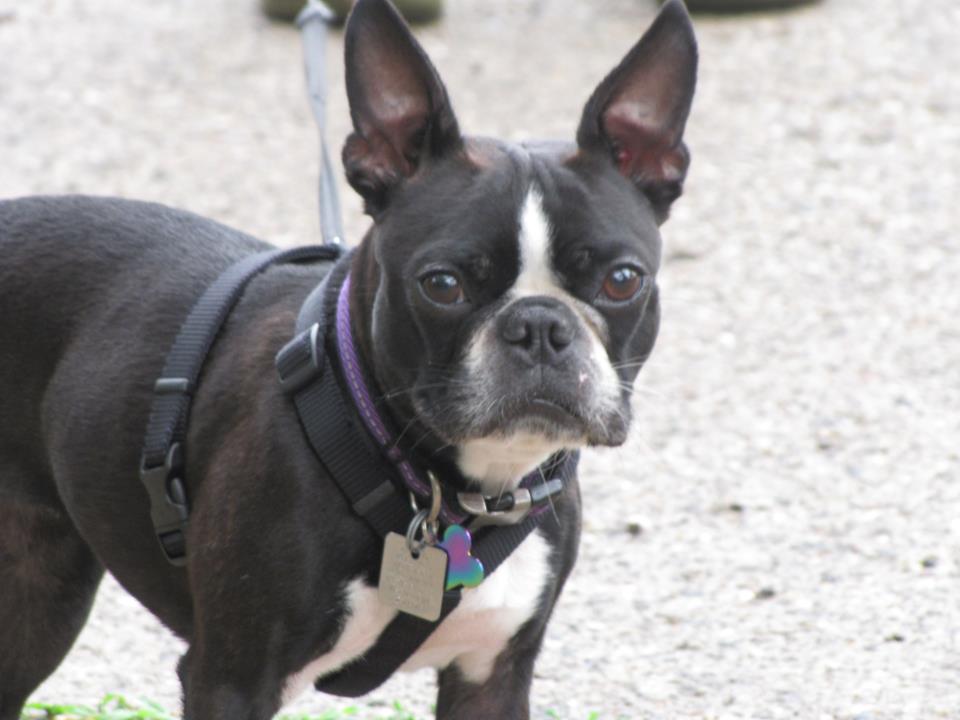 Circe is the most recent addition to our family. This Boston princess came to us from the Madison County Humane Society in July 2012. Although listed as a stray, she gives no indication that she's not used to life with a family.
She arrived house-trained, most able [although often unwilling] to sit on command, tolerant of a leash, and with a strong need to snuggle.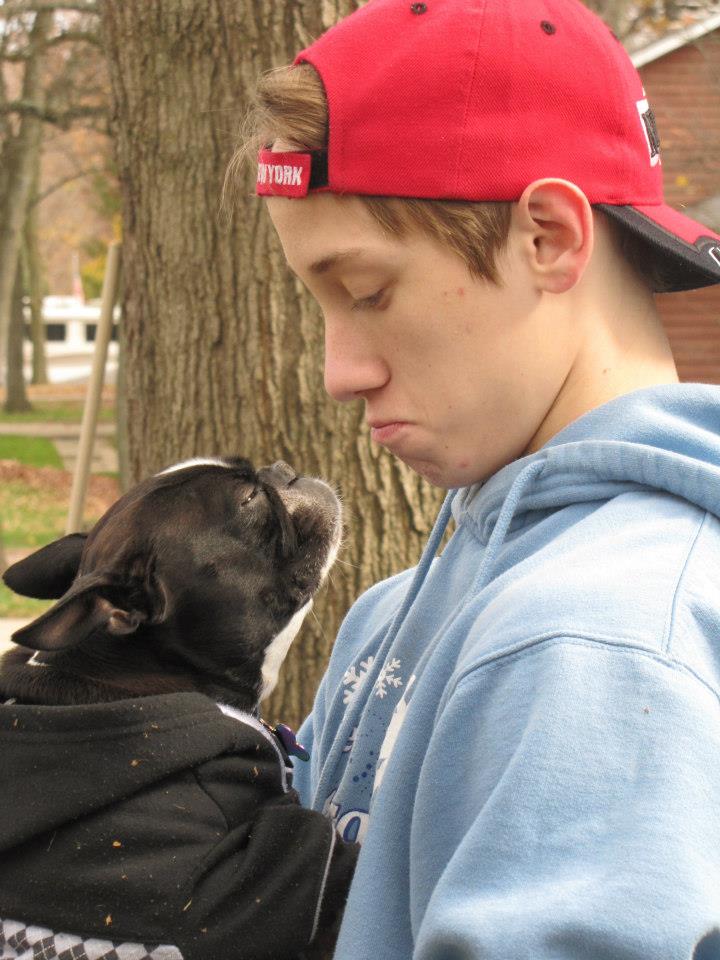 She doesn't even mind playing dress up with the girls.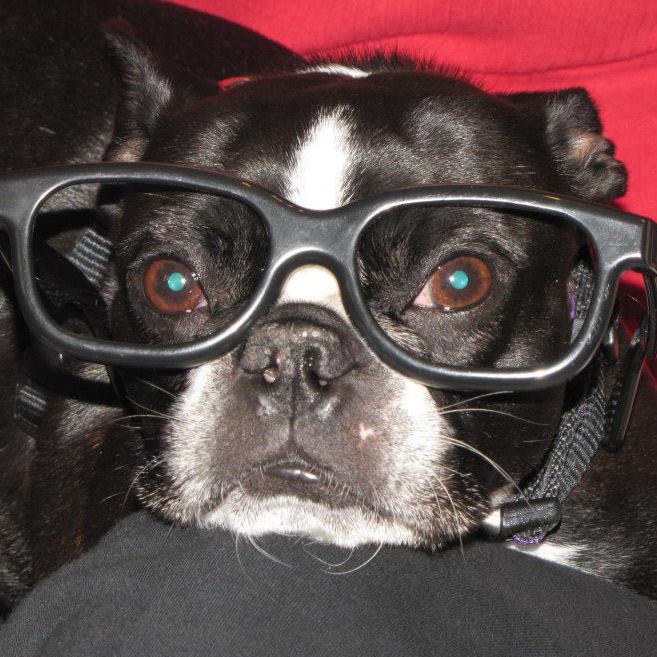 This entry was posted on Friday, February 1st, 2013 at 5:30 am and is filed under Gothling of the Month. You can follow any responses to this entry through the RSS 2.0 feed. You can leave a response, or trackback from your own site.